"Sparkling wines are having a moment" – VinePair
Discover the undiscovered sparkling wines of Venetian Hills® from the biodiverse hills of Asolo, Italy.
It is one of the oldest wine regions of the world, the kingdom of Glera, Perèra, Bianchetta as well as red blends. Our small sustainable family winery is authentically rich in culture and terroir.
Discover how the serendipity of the elements and people align to craft these beautiful artisanal wines that will upgrade your portfolio.
Speakers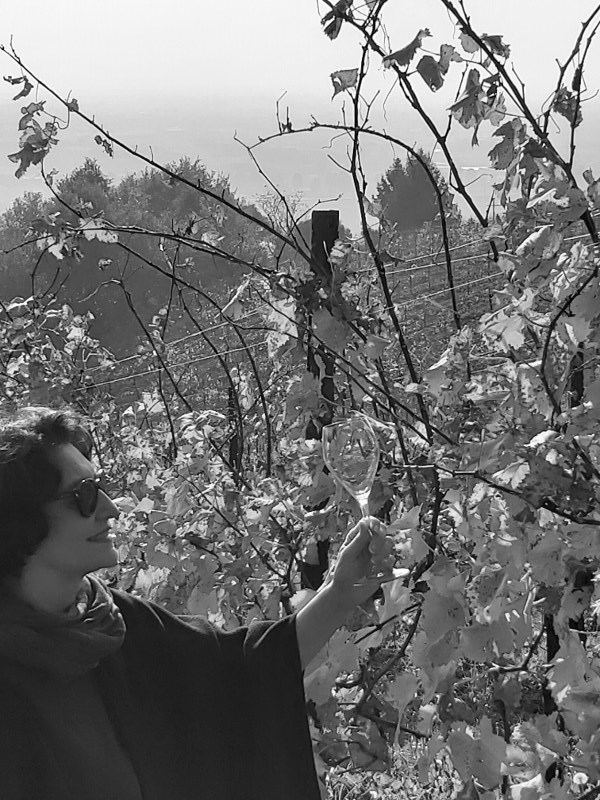 Beth Moreno, Founder, Venetian Hills® Winery
Beth Moreno is the Founder of Venetian Hills® Winery and a AIS Sommelier.  She believes in sustainablity, which means that the winery farming practices conserve the unique beauty and flavour of the hills as well as helping the surrounding community.  Beth's excellent wines have won awards in Europe, Asia, and the USA.
---
Igor Scomparin, CEO, Tour Leader Venice and Treviso
Igor Scomparin has over 25 years experience in the world of tourism.  His work has lead him to travel all over Europe, Russia, and the North Cape.  He speaks Italian, French, English and German and has contributed to several guide books including the Jonglez edition. Igor's specialty is the Veneto area; Venice and the undiscovered historical towns.  Listed in Rick Steve's guide to Venice since 2008.
---
Kelly Mitchell, The Wine Siren
After living in Hawaii since a teen, Kelly Mitchell took the plunge after 36 years and realized her dream of living in wine country. Now residing in Napa Valley, she is on a mission: To share and demystify the complex processes in making world-class food and wine and the people behind them. From the stove to the table, farming, pairing, pouring and creating the very best travel experiences. Her favorite tastes? Champagne, a delicious Rosé, or bottle of 1965 Chateaux Margaux. Kelly Mitchell relishes a good bottle of wine and has become indiscriminate about the grape but more intrigued by the quality of the nectar. She explores scores of wine varietals traveling across the globe.  The Wine Siren creates stories of people who make life a little more enjoyable for all of us."  It's her business acumen and natural curiosity that make her writing and videos a winning combination.
---
Moderator
Mary Lou Cummings
After spending over two decades in the corporate arena selling enterprise technology solutions, Mary Lou has reoriented her career into the Wine & Spirits industry. Having been smitten with wine at as a high school exchange student in the heart of the Rhône Valley, the time was right to engage in wine and spirits studies, both at home in the Philadelphia area and back in France (Burgundy this time). As the newest member of the Vinexpo America team, Mary Lou is responsible to secure and support exhibitors to the event.